Great act of humanity in Raymond Terrace… The acting commander of the Port St…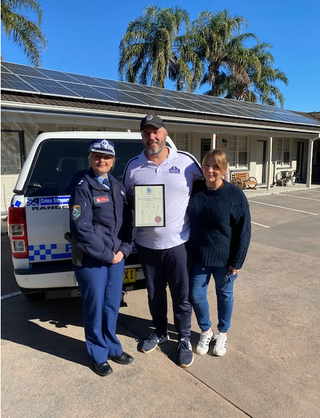 Great act of humanity in Raymond Terrace…
The acting commander of the Port Stephens Hunter Police District, acting superintendent Kylie Phillips, presented Mr. Craig Tornsey a Certificate of Appreciation for
his intervention with a youth that had lost his way.
Mr Tornsey is a local business owner in Raymond Terrace. Some weeks ago a local youth and Mr Tornsey crossed paths under less than ideal circumstances.
Despite this, Mr. Tornsey has taken an active role with the youth and has taken on the youth to do odd jobs around his business, and paying him to do so.
The youth has been given a uniform and a variety of tasks which he is enjoying immensely. According to a relative of the youth,… More