BOM weather radar predicts more rain for NSW as five waterspouts are seen at the same time off coast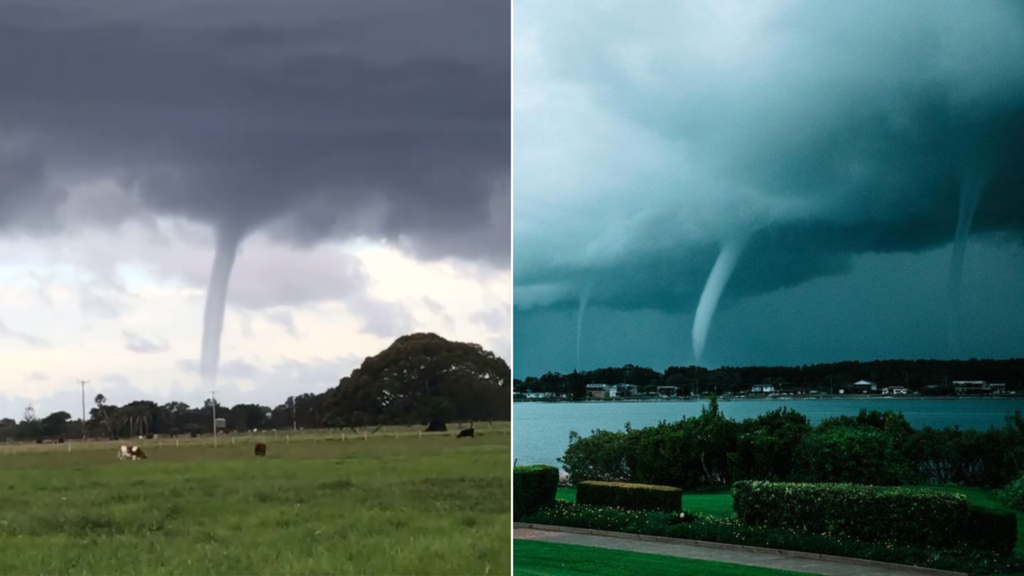 Several waterspouts have been spotted off the coast of NSW as wet weather batters the state.
The phenomenon was seen on the Mid North Coast on Tuesday and captured on camera by locals and passersby.
At one point, at least five waterspouts were seen off the coast, with the moment being snapped and uploaded to social media.
Another video, posted to Facebook, shows the waterspouts emerging from dark clouds, near a paddock filled with cows.
Waterspouts, which look like slender tornadoes, only occur…